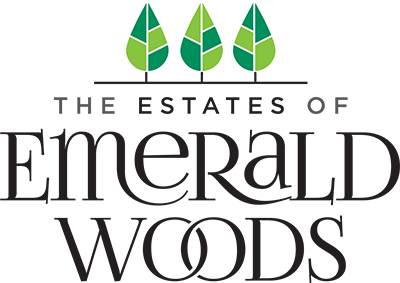 The Estates of Emerald Woods
Product:

45' Singles, 50' Singles

Located in the flourishing city of Brampton, Regal Crest Homes introduced The Estates of Emerald Woods. Elegantly appointed urban design in one of the GTA's greatest locations to live. Situated on Rivermont Road and Steeles Avenue, Regal Crest offered a beautiful collection of luxury singles on exclusive 45' and 50' lots, 110' to 144' deep. Stunning layout and expert craftsmanship along with the finest in standard features were at the heart of this latest new Brampton community.
Be Amazed by Brampton's Newest Hidden Gem
Not all urban settings are created equal. Emerald Woods as the name suggests is located in a picturesque serene pocket of mature trees and ponds. This tranquil setting is the perfect location to sit back and enjoy a home no matter what the season. Take long walks and explore nature just minutes from the comforts of your home. This hidden gem provides a beautiful retreat for the entire family.
Surround Yourself in the Comfort of Home
Located in a prime area for families, all the amenities one could possibly need are only moments away. You don't have to go far for quality schools, great restaurants, grand shopping centers, and entertainment. Golf Clubs, markets, conservation areas are only a few luxuries waiting to be enjoyed. Minutes from Highways 407 and 401, as well as the Meadowvale GO Station ensured easy daily commuting.