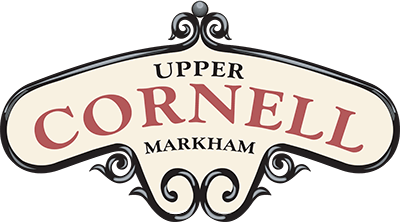 Upper Cornell
Product:

Townhomes, Singles

As a master-planned community designed with Markham's rich and vibrant history in mind, Upper Cornell was one of Regal Crest's developments that had a world-class take on new urbanism. Built around central, convenient amenities, the development paid homage to the more livable pace of the past, while at the same time offering accessibility for new homeowners.
Convenience & Comfort
Designated as a city in 2012, Markham has been continually on the rise in both the residential and business sectors since the 1970s. Beyond the business districts lie gorgeous, quiet, family-friendly pockets that offer both a sense of security and calm in a suburban setting. Upper Cornell in Markham was one of the GTA's most desired locations. With access to the 404, 407, Mt. Joy and Markham GO stations, as well as numerous YRT and VIVA bus routes, getting around is made easy. Shop at the lovely Markville Mall, or take a stroll though The Markham Museum and one of the many luscious parks in the area. Enjoy going back in time at the Markham Fair or experience some of the area's other cultural attractions. For the avid golfer, you are conveniently located nearby the world-renowned Angus Glen for you to enjoy a relaxing round.