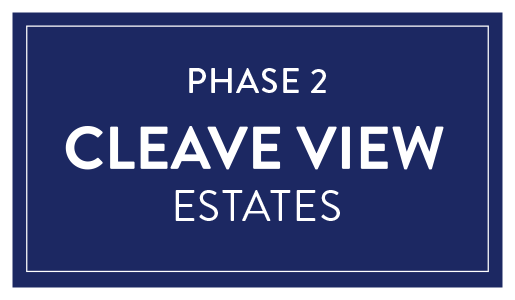 Cleave View Estates
Product:

38' Singles, 47' Singles, 52' Singles, 60' Singles
This community is extremely near

Mississauga, Georgetown and Milton in Peel Region.

Cleave View Estates is a new community in Brampton at Mississauga Road, just north of Queen Street. This exclusive new development offers a stunning collection of 38', 47', 52' and 60' Singles featuring beautiful architectural design and craftsmanship. Cleave View Estates is located in a prime neighbourhood with the most sought after amenities at your doorstep. You will find schools, shopping, entertainment, golf courses, Highways 407 and 401 and Meadowvale Go Station just minutes away. Look no further than the family-friendly neighbourhood of Cleave View Estates to call home.