Outdoor Activities – Fun for the whole Family
Owning a new home is all about family, and what better time to begin traditions and favourite pastimes than spring. With warmer weather well under way, it's time to go out and play. Breathe in the fresh air and partake in outdoor activities with the people closest to you. Put away your electronics, phones, shut the TV and experience the great outdoors by spending quality time together.
There are so many things you can do. Grab the kids and if you have any pets, go for a stroll or bike ride in the neighbourhood. Enjoy some fun under the sun and discover all the different things you can do and places to visit.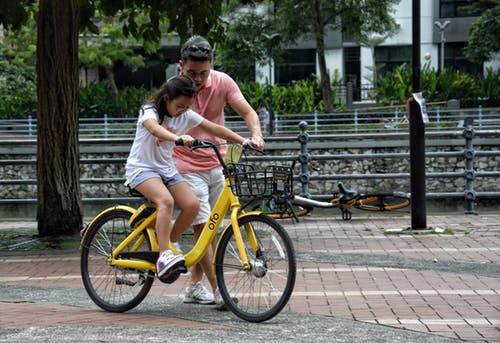 Take on nature trails and most importantly, do treasure the moments you share bonding with family. Scratching your head on what to do? Here is a list of entertaining outdoor activities to try.
Summer Scavenger Hunt

A fun way to get your kids moving is to plan an outdoor scavenger hunt around the house. Hide little knick-knacks or savory treats and print off a sheet with clues leading to each item. Whether you keep the scavenger hunt inside or outside, or both, it's up to you.

Gardening

Plant seeds and watch them bloom. Everyone can plant their own and learn how to take care of it. Gardening is a great way to clear your mind and teach your kids about how plants are nurtured and grow. Make this a learning experience for your family giving them a sense of responsibility and show them caring for your garden can be rewarding. This is something you can begin doing together in your new home.

Arts and Crafts

Set up a craft station outside on a table or bench area and assist your kids in painting a flower pot or building a popsicle stick tower. On rainy days, do this indoors and give everyone their own sketch book. Being creatively engaged is therapeutic and is a great activity that helps develop drawing or painting skills. This is a great tactic for your kids to learn different techniques on how to use paints or coloured pencils.

Hiking

Explore the winding paths and trails only minutes away from our Regal Crest communities in Brampton, Holland Landing, Vaughan and Richmond Hill. Exercise is a great way to release stress and build muscles. Here is a list of some of the areas to look for.

Picnic

Pack a picnic and find a shady area to sit back and enjoy a snack. If you went on a hike, then you and your family deserves a food break! Make snacks ahead of time so you don't have stop to buy food. Don't forget to bring along those sketch books and games if you plan on staying out for the rest of the day.

Backyard Camping

Trade your mattress for a sleeping bag and tent and set up camp right outside in your own backyard. You can have the complete camping experience and feel safe knowing you are in the comfort of your own home. It's a good way to practice camping 101. Pack the marshmallows and gram crackers because it's going to be a long yet unforgettable night.

Stargaze

If you're lucky enough, you'll be able to see hundreds of shining stars right in your backyard. However, sometimes you may not be situated in the greatest spot to catch a glimpse of The Big Dipper. Remember the Big Dipper is always in the north. If you can't see it because there's too much light, take a drive and find a dark spot in your neighbourhood where you can lay down a blanket and stare at the night sky.

For those living near Observatory Hill community in Richmond Hill, you can visit the David Dunlap Observatory and explore the stars using Canada's largest telescope. Spend the day learning about astrology, and once the sun goes down see the sky light up with stars and pinpoint your favourite constellation.
There are a lot of things you can spend money on that will bring you joy, but time spent with family is absolutely priceless. Regal Crest continuously builds their homes in ideal locations throughout the GTA for the comfort and convenience of growing families and new homeowners.
For more information on our new and upcoming communities, visit https://www.regalcresthomes.com/new-homes/.
---